Polaris

Nothing can withstand the enormous power of the Lindner Polaris single-shaft shredder. Made for one-step processing of untreated municipal, industrial and commercial waste to obtain mid-calorific fuels (40 – 120 mm) ideal for co-incineration in calciners at cement works. Sturdy design and low operating costs are the hallmarks of this highly specialised shredder: enjoy uninterrupted shredding excellence 24 hours a day, seven days a week. With maximum efficiency throughout, as demonstrated by a field test: thanks to the countershaft drive, the Linder Polaris shreds twice as much material as comparable machines in the same period of time.
Downloads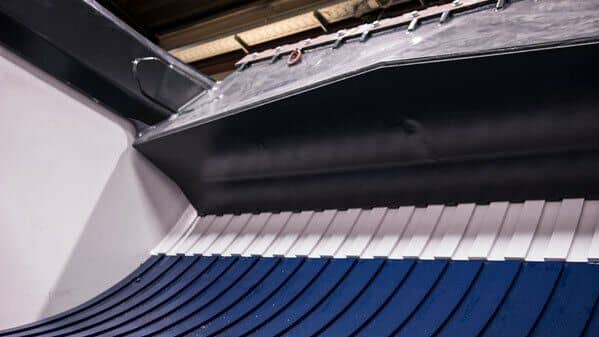 INTERNAL PUSHER
More info

Close
INTERNAL PUSHER
Lindner's original: tried and tested a thousand times over, our internal pusher allows for easy and secure machine feeding. Our years of experience and continuous development have left their mark on its distinctive design.
due to self-regulating hydraulics.
EASY FEEDING
with a completely internal construction.
DELIGHTFULLY MAINTENANCE-FREE
thanks to the absence of guide elements.
NO JAMMING
 as a result of additional comb and sealing bars.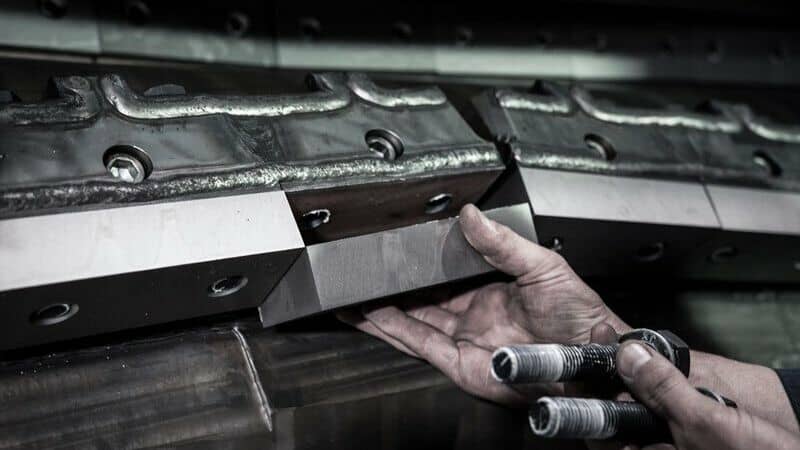 ROBUST SHEAR CUTTING SYSTEM
More info

Close
ROBUST SHEAR CUTTING SYSTEM
The shear cutting system specially developed for untreated municipal, commercial and industrial waste can handle even the most difficult materials. The secret to its productivity are the extremely hard steel alloys and the robust cutters and cutter holders designed to withstand even the hardest foreign objects.
guaranteed with signature knife geometry.
PARTS STORAGE MADE EASY
with identical knives, counter knives and scrapers.
RESISTANT TO FOREIGN OBJECTS
owing to sturdy knives in welded knife holders.
LONG SERVICE LIFE
as a result of multiple- use, quick-change knives.
COUNTERSHAFT DRIVE
More info

Close
COUNTERSHAFT DRIVE
More efficiency with our smart technology: our countershaft drive stores and releases rotational energy depending on the load, meaning more power yet less energy consumption.
LOAD-DEPENDENT ENERGY RELEASE
 thanks to countershaft drive.
READILY AVAILABLE
Our easily replaceable standard components are readily available worldwide.
MORE POWER FOR TOUGH MATERIALS
ensured with additional flywheel mass.
READILY AVAILABLE WORLDWIDE
due to easily exchangeable standard parts.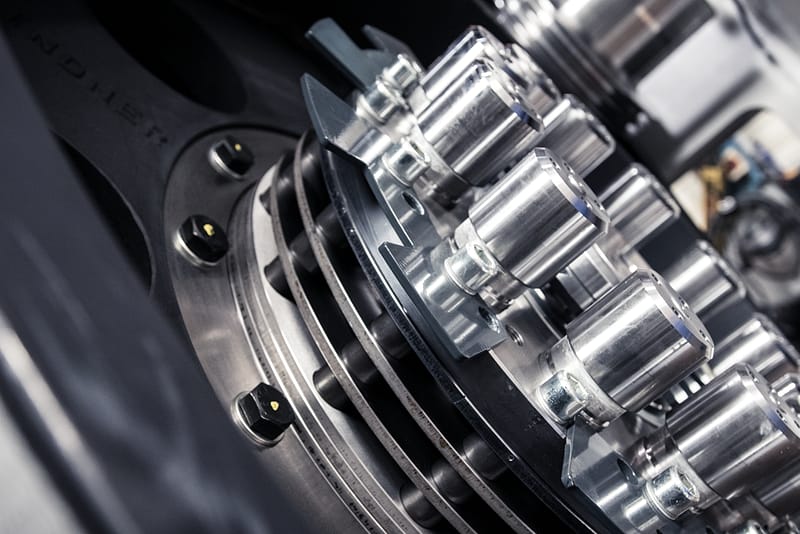 TORQUE-LIMITING SAFETY CLUTCH
More info

Close
TORQUE-LIMITING SAFETY CLUTCH
The torque-limiting clutch protects against damage to the drive unit when blockages are caused by foreign objects. Furthermore, the highly precise sensors facilitate the controlled powering down of the machine to preserve all components.
PERFECT DRIVE PROTECTION
thanks to the drive unit's instant mechanical disengagement.
SECURE POWER DOWN
with extremely precise sensors.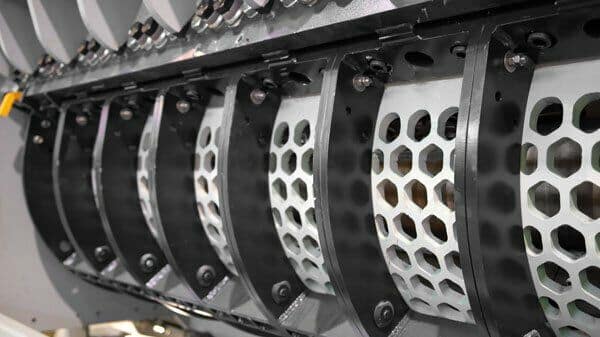 PLUG & GO SCREEN UNIT
More info

Close
PLUG & GO SCREEN UNIT
The swivel-mounted hydraulically operated screen unit allows for easy and comfortable access for maintenance and refitting. The screens are available with various mesh widths and can easily be changed by hand by just one person – so you can quickly customise the shredder to the particle size you need.
made possible with quick-change screen units in various hole sizes.
EASY SCREEN CHANGE
 due to our swivel-mounted, hydraulically operated screen unit with individual screen modules.
EXTREMELY SAFE OPERATION
thanks to the electromagnetically locked screen access point, preventing access to the cutting system while the machine is in operation.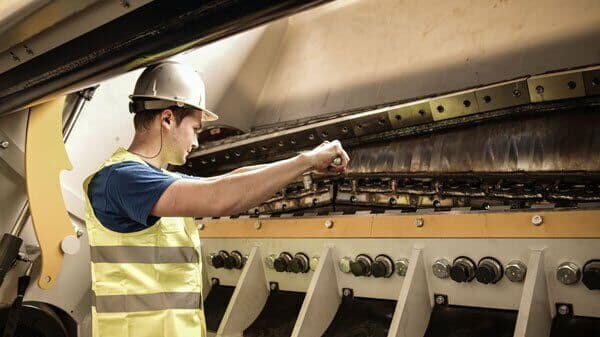 HYDRAULIC MAINTENANCE DOOR
More info

Close
HYDRAULIC MAINTENANCE DOOR
The hydraulically operated, inward-opening maintenance door allows you to quickly and safely access the cutting system for maintenance work or swiftly remove foreign objects with minimum material leaks.
REMOVE FOREIGN MATTER
QUICKLY AND CLEANLY
with the maintenance door at position 2.
ENJOY CONVENIENT MAINTENANCE ACCESS TO THE KNIVES AND COUNTER KNIVES
 with the maintenance door at position 3.
Technical Data
"In 2016, North West Recycling approached Mach Tech Services with a view to sourcing the best available solution in one-step shredding. From start to finish, the service provided by Mach Tech has been exemplary and resulted in Mach Tech facilitating the delivery of Lindner's newest innovation in shredding technology "The Polaris" to our site in Carlisle, ensuring we are kept at the forefront of developments. North West Recycling is the first company in the UK to take receipt of The Polaris and we are delighted to be the machine's launchpad to the UK market. We couldn't be happier with the machine and with the process experienced as a whole".
call us on 01706 838 246
Or use the form to send us your comments about our products and services
"*" indicates required fields