Universo
Paper & Product Destruction
The Universo series with its robust, high-quality engineering ensures a long service life with consistently high throughput rates. Whether you are shredding different types of plastic or waste, with its heavy-duty gearbox drive and robust cutting system there is no job that this shredder cannot handle. As has been proven by thousands of operating hours in different fields of application.
Downloads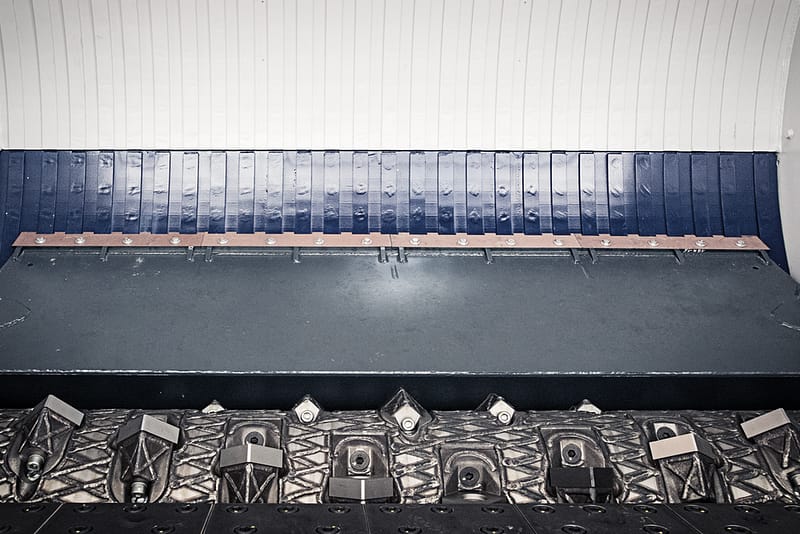 INTERNAL PUSHER
More info

Close
INTERNAL PUSHER
Lindner's original: tried and tested a thousand times over, our internal pusher allows for easy and secure machine feeding. Our years of experience and continuous development have left their mark on its distinctive design.
due to smooth feeding.
EASY FEEDING
with a completely internal construction.
thanks to the absence of guide elements.
NO JAMMING
as a result of additional comb and sealing bars.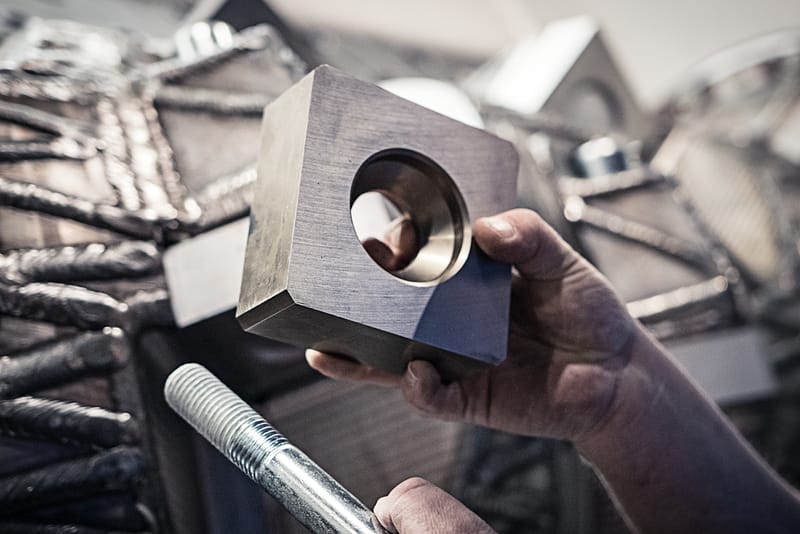 ROBUST SQUARE CUTTING SYSTEM
More info

Close
ROBUST SQUARE CUTTING SYSTEM
Specifically made for the toughest conditions: these particularly robust cutters and cutter holders make the cutting systems impervious to foreign objects, resulting in a long service lilfe and high output rates. The double cutting counter knives and scrapers as well as the cutting gap that is adjustable during operation let you enjoy continuously high output rates for consecutive processes.
even with tough materials.
LOW WEAR AND TEAR COSTS
ensured by fourfold usable, quick-change cutters.
UNDETERRED BY NON-SHREDDABLES
thanks to robust knives and knive holders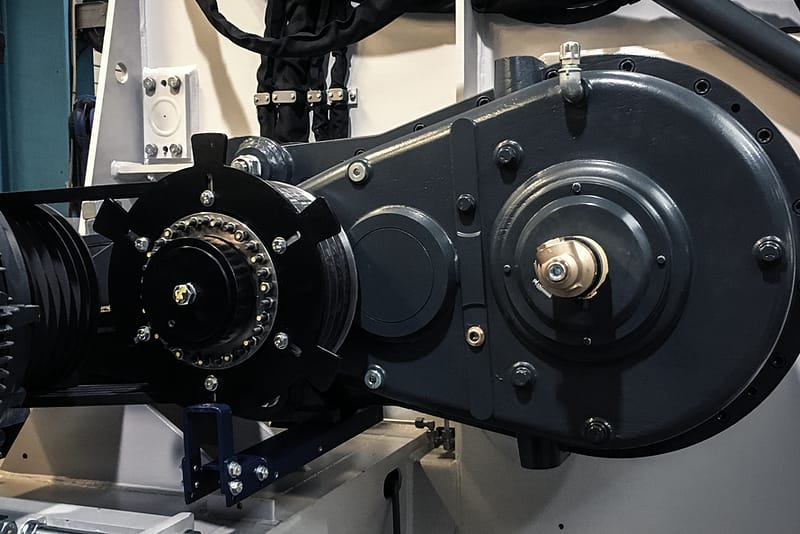 HEAVY-DUTY GEARBOX DRIVE
More info

Close
HEAVY-DUTY GEARBOX DRIVE
HEAVY-DUTY GEARBOX DRIVE
Universo's tried-and-tested, extremely sturdy drive offers high torque values and excellent performance. Designed for continuous operation, the motor and gearbox ensure that the rotor cutting system rotates 150 times per minute at a nominal capacity of 220 kW.
 GLOBAL AVAILABILITY
of all easy-change standard parts.
READILY AVAILABLE
Our easily replaceable standard components are readily available worldwide.
ADAPTS TO THE MATERIAL
thanks to its variable speeds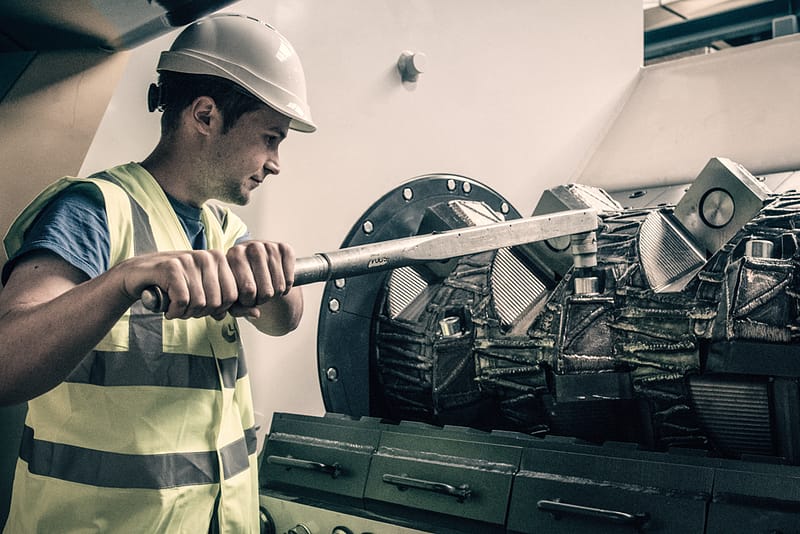 HYDRAULIC MAINTENANCE DOOR
More info

Close
HYDRAULIC MAINTENANCE DOOR
The hydraulically operated, inward-opening maintenance door allows you to quickly and safely access the cutting system for maintenance work or swiftly remove foreign objects with minimum material leaks.
 REMOVE FOREIGN MATTER QUICKLY AND CLEANLY
with the maintenance door at
position 2.
 ENJOY COMFORTABLE MAINTENANCE ACCESS
to the knives and counter knives with the maintenance
door at position 3.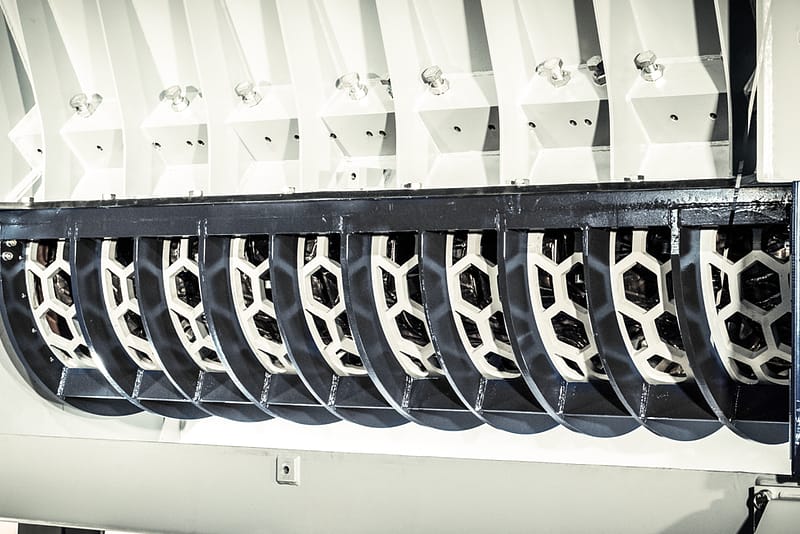 PLUG & GO SCREEN UNIT
More info

Close
PLUG & GO SCREEN UNIT
The swivel-mounted, hydraulically operated screen unit allows for easy and comfortable access for maintenance and refitting. The screens are available with various mesh widths and can easily be changed by hand by just one person – so you can quickly customise the shredder to the particle size you need.
EASY ACCESS FOR MAINTENANCE AND FITTING
thanks to the swivel-mounted, hydraulically operated design.
EXTREMELY SAFE OPERATION 
with the electromagnetically locked screen access point, preventing access to the cutting chamber while the machine is in operation.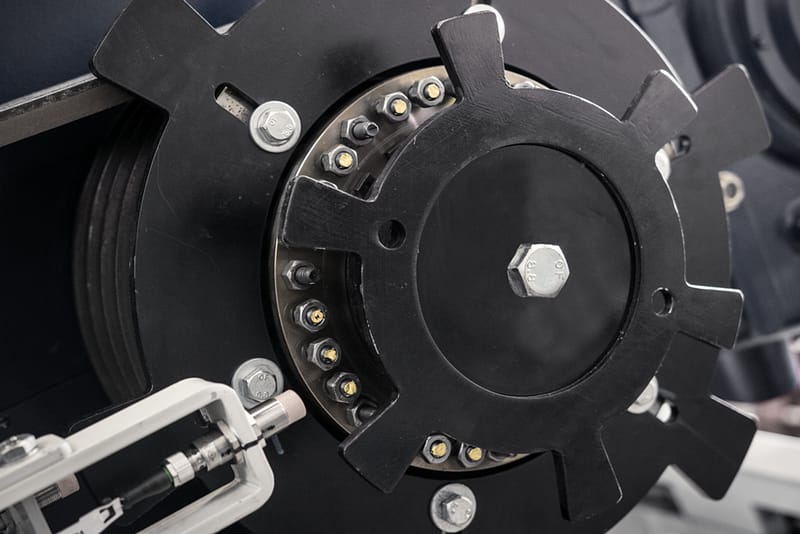 TORQUE-LIMITING SAFETY CLUTCH
More info

Close
TORQUE-LIMITING SAFETY CLUTCH
The torque-limiting clutch protects against damage to the drive unit when blockages are caused by foreign objects. Furthermore, the highly precise sensors facilitate the controlled powering down of the machine to preserve all components.
 PERFECT DRIVE PROTECTION
thanks to the drive unit's lightning-speed disengagement.
 FULLY ADJUSTABLE
to various materials
Technical Data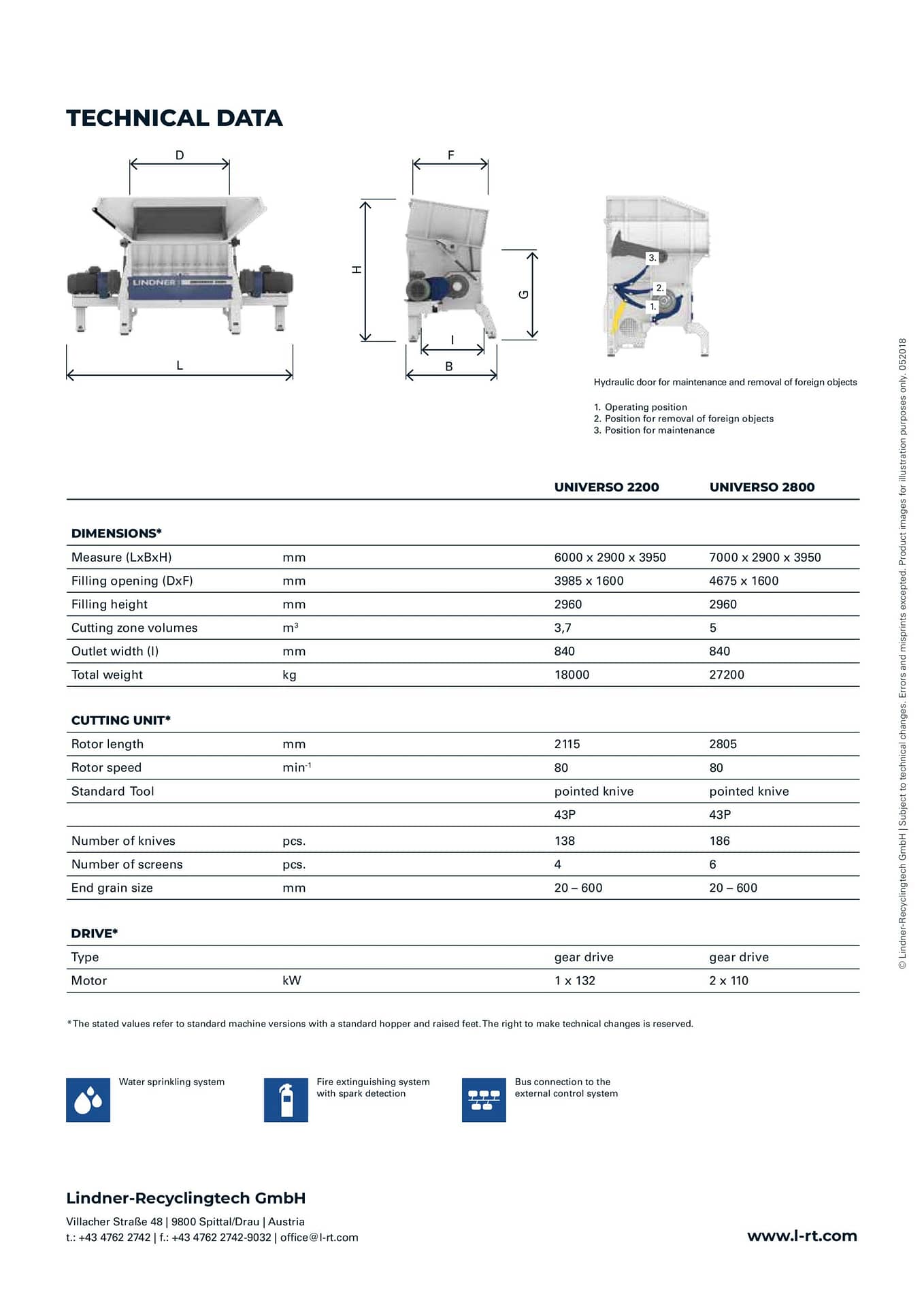 call us on 01706 838 246
Or use the form to send us any questions or comments about our products and services.
"*" indicates required fields