Micromat
Micromat 1500/2000/2500
Micromat HP 1500/2000/2500
Paper & Product Destruction
The Micromat series of single-shaft shredders are the answer to your individual shredding needs. A variety of configuration options and special additional features, such as the high-performance or bale opener design, allow you to adapt the shredder to almost any shredding requirement. A machine that's been well-engineered down to the last screw.
Downloads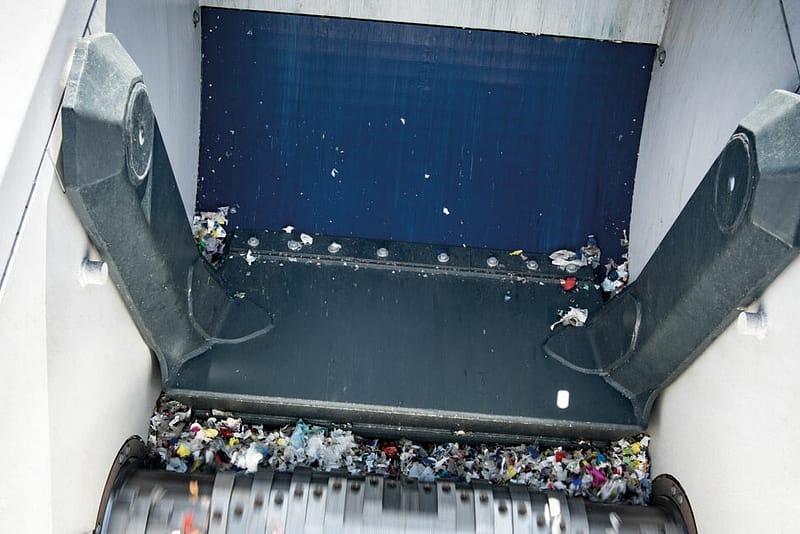 INTERNAL PUSHER
More info

Close
INTERNAL PUSHER
Lindner's original: tried and tested a thousand times over, our internal pusher allows for easy and secure machine feeding. Our years of experience and continuous development have left their mark on its distinctive design.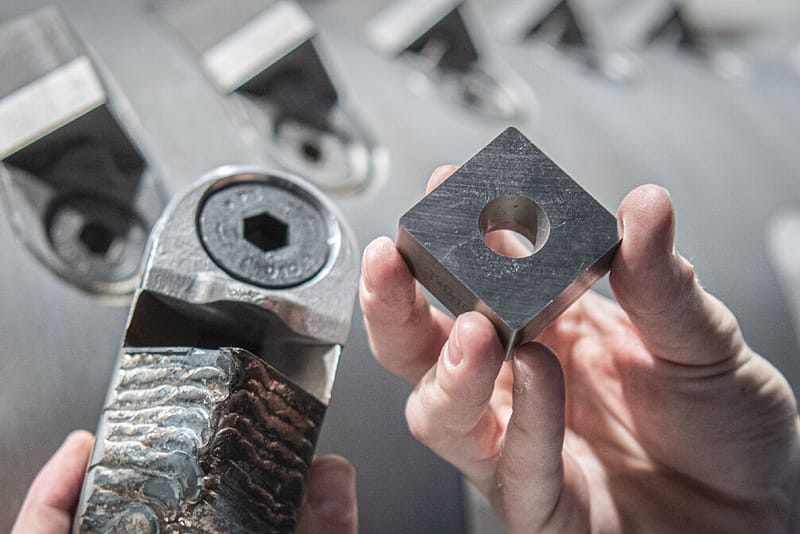 MADE-TO-MEASURE SHREDDING
More info

Close
MADE-TO-MEASURE SHREDDING
Thanks to the three-dimensional arrangement of the rotor knives, this exceptional system can shred almost any material like PP, PE-LD, PE-HD or also paper. As a result of the knives actively pulling in the material, output can realistically be increased by some 40 percent on average compared to previous technologies.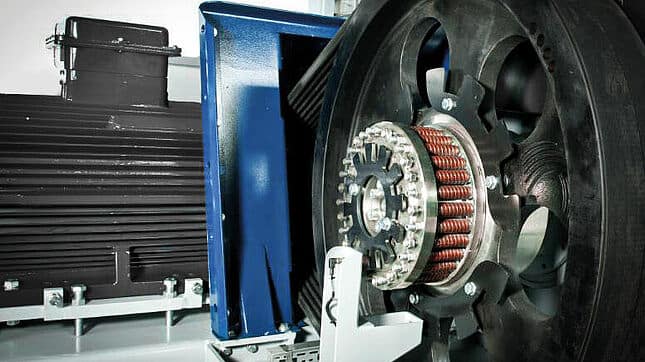 POWERFUL GEAR DRIVE
More info

Close
POWERFUL GEAR DRIVE
ROBUST, HIGH-TORQUE GEAR DRIVE
the effective shredding of e.g. rigid plastics, fibres, nets and big bags.
due to high-torque, high-performance motors.
OPTIMUM MACHINE PROTECTION
thanks to the safety clutch and the drive unit's instant mechanical disengagement in the event of incidents
 of all easy-change standard parts.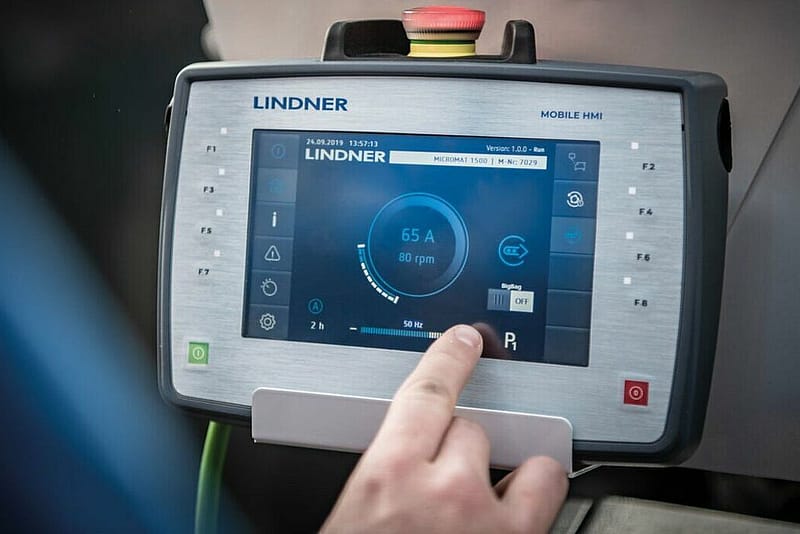 CONTROL & OPERATION
More info

Close
CONTROL & OPERATION
with activity-dependent ports for the mobile panel on the front and rear of the machine.
thanks to fast troubleshooting with smart solution-finding and integrated FAQ database.
INTUITIVE MENU NAVIGATION
with software functions automatically opening and closing depending on the task at hand.
Technical Data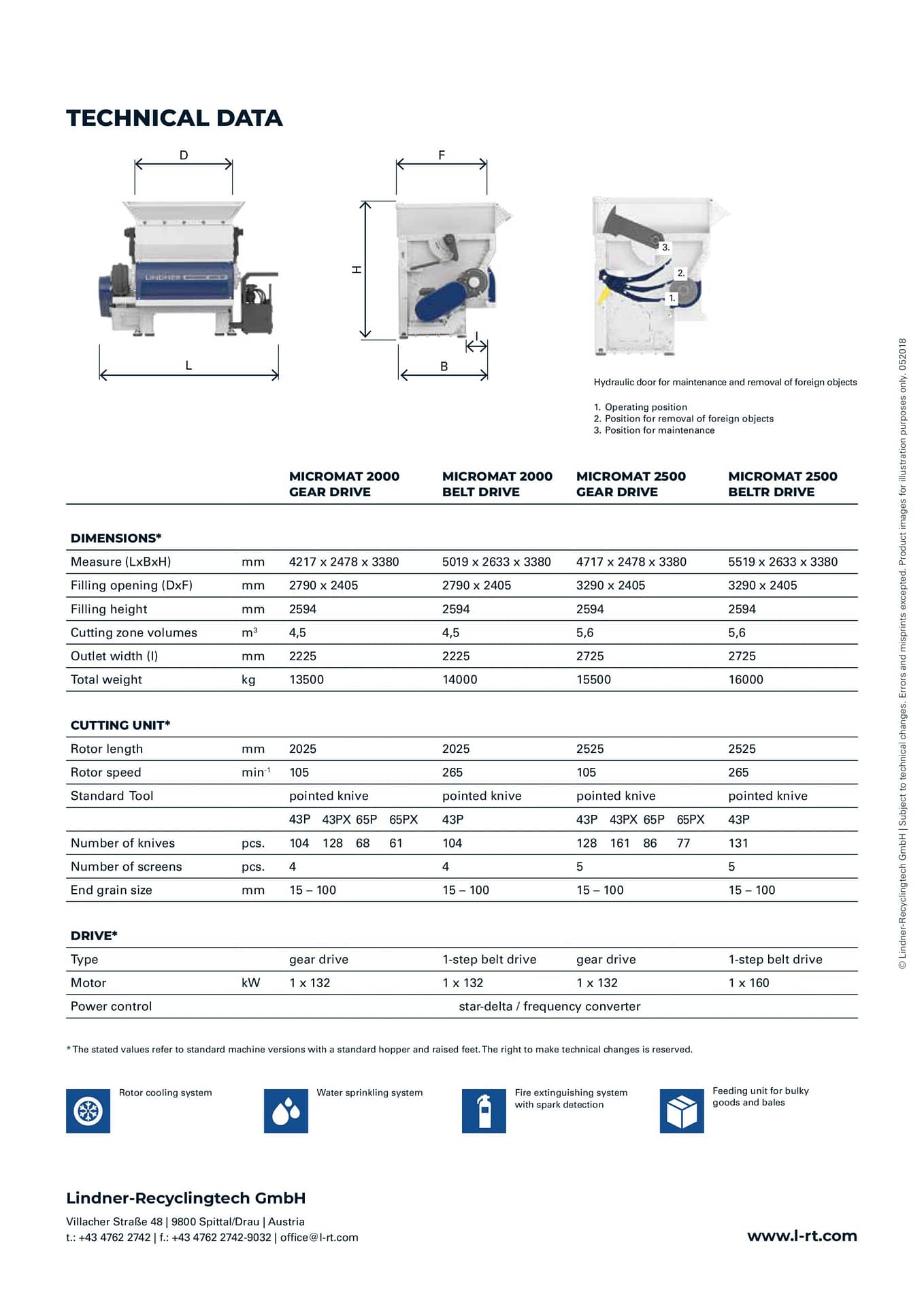 "Not only have Mach tech reviewed our needs and helped us with any adaptations that we required, they have also been spot on with their service. The Micromat is an extremely powerful machine and it meets all the requirements that we have, just as Mach-Tech said it would, when they recommended it".
call us on 01706 838 246
Or use the form to send us your comments about our products and services.
"*" indicates required fields