At the back end of the 20th Century, Suffolk based plastic recyclers Chase Plastics purchased a Lindner Micromat 1500 series 1 Industrial Shredder, a machine that in Chase's own words has 'Performed Flawlessly' ever since.
Fast forward to 2020, and with 98,000 operational hours behind it and thousands upon thousands of tonnes of plastic recycled, Chase Plastics decided it was time to replace this key part of their recycling process, and naturally, the machine they wanted was the Micromat 1500, a machine type that is now in its 3rd production series, like it's predecessor had to be capable of operating around 4,000 hours per year and shred clean transit film packaging to under 80mm at a rate of around 1,500kgs per hour.
A smart and powerful machine the Lindner Micromat, a single-shaft shredder, is the key to processing a wide range of plastics or other materials with maximum productivity. The combination of intelligent software, powerful drives, and the new Multiplex rotor keeps the line continuously busy with the necessary material – all day and all night long.
Serving customers across the UK and mainland Europe, Chase Plastics are one of the longest established manufacturers of recycled plastic pellets and this year achieved EUCertPlast accreditation, operating to the highest standards of material traceability, quality and process control.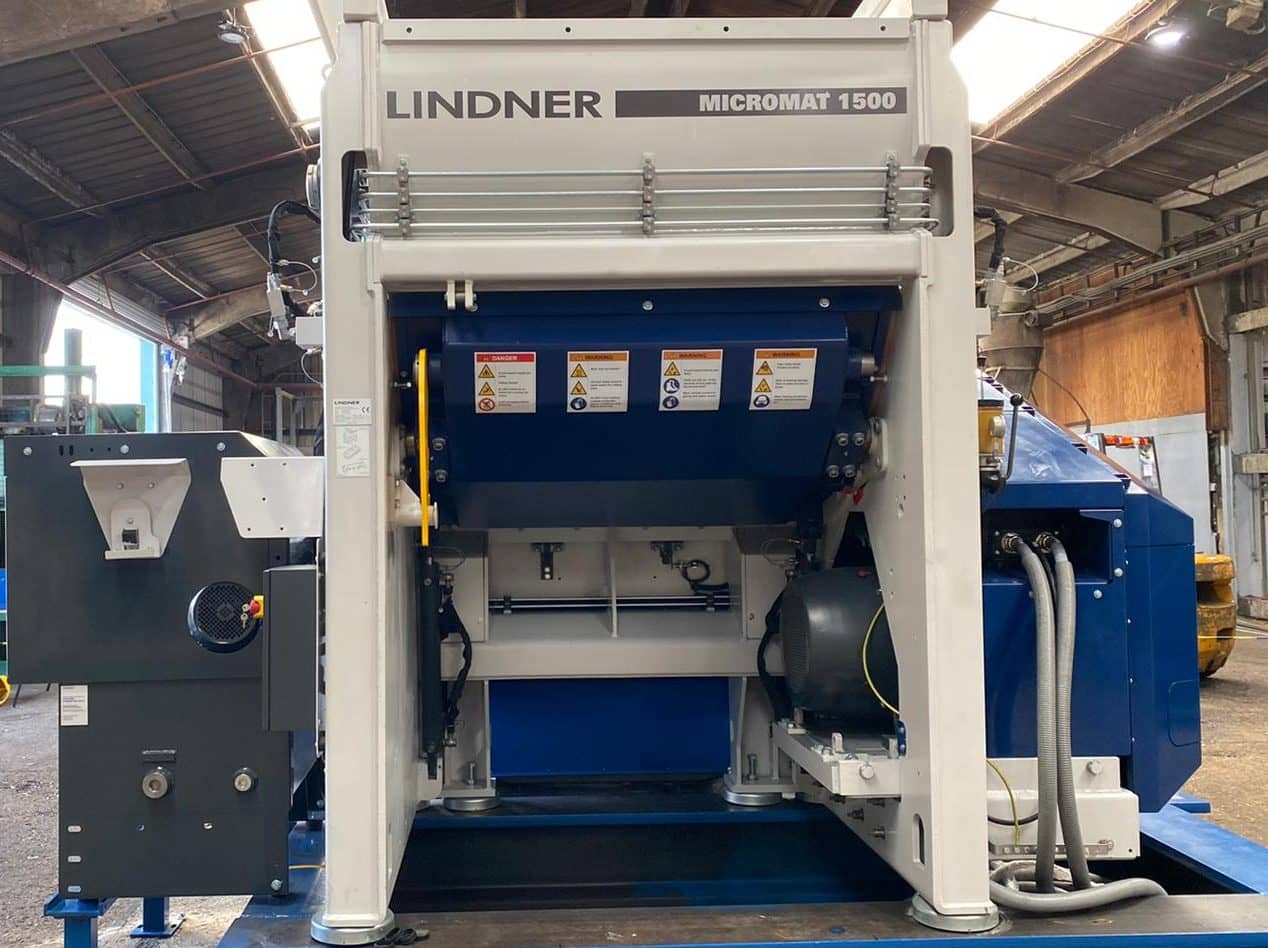 Since the 1960's Chase Plastics has endeavored to be a strategic supply partner to leading flexible and rigid packaging manufacturers, construction film and rigid products producers and major refuse sack manufacturer. Their aim is to provide standards of service and consistency comparable with the major producers of virgin polymers
MD David Harris and Operations manager Paul Tuffs agreed that they have 'always been extremely impressed with the quality of Lindner's manufacturing, the ease of accessibility into the shredders cutting profile for service and maintenance was also a factor.
In their own words, they summed up their satisfaction in a short but complete statement
"No gadgets or gizmos, every component of the shredder gets used",
The company also stated how happy they were with Mach-Tech Services and complimented the whole process from sales to installation, saying 'both were equally tidy and professional'.
" Chase Plastics recently bought a 3rd Generation Lindner Micromat 1500 to replace our 26-year-old Micromat. Mach-Tech Services administered outstanding support throughout the machine specification process, and during these unprecedented times of Covid-19, Mach-Tech managed the delivery, installation, and the commissioning of the new Micromat with a high degree of professionalism. Our team enjoyed working alongside Mach-Tech Services Engineers."
"*" indicates required fields