The Lindner Micromat
Production manager David Jolliffe spoke about the Lindner Micromat that has been installed and working at Equestrian Surfaces for over 9 months.
Mr Jolliffe explained "we were using a Untha VR1400 but needed a much better throughput then what this machine was producing. We looked at many different granulators but none of them quite met the standards that we were looking for".
It wasn't until Mach-Techs' Northern Sales Manager Sam Whitham approached Equestrian Surfaces, that they found an answer to their problem-
The Lindner Micromat.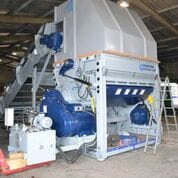 Mr Joliffe said
"Not only have Mach- Tech reviewed our needs and helped us with any adaptations that we required, they have also been spot on in their service department.
We are now shredding full size pieces of carpet down to a 30ml fibre and the Micromat is running through-out a 12-hour. On occasion it can be running for 24 hours nonstop, producing 2 tonnes per hour, approximately 20 tonnes in one shift".
Mr Joliffe added
"The Micromat is an extremely powerful machine, and it meets all the requirements that we have".
Equestrian Surfaces Ltd have been established for 30 years, they have undertaken work throughout the world, from private individual's right through to Her Majesty the Queen. Taking carpets from house hold recycling sites and waste fibre from post-industrial cutting lines, Equestrian Surfaces mix their shredded product with sand and produce from this top quality synthetic riding surfaces.
They take pride in the quality of their product along with fabulous aftercare service. These are the fundamental principals in which this company is run.
Equestrian Surfaces operates state of the art equipment for manufacturing surfaces and employ skilled staff who have vast experience in the field of construction and manufacturing ensuring the finished product is second to none.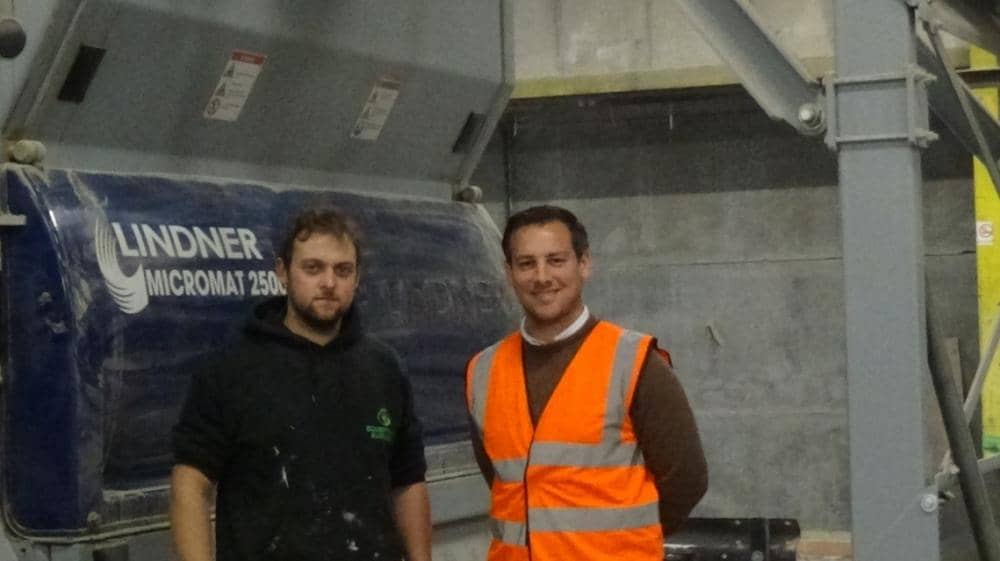 The Lindner Micromat is the answer to all individual production requirements. The model series opens up an enormous spectrum of freely combinable drives, rotors and knives. On top of this are innovations for improved handling – and the special options for precise adaptation of the machine to material. The ideal shredding solution for recycling or waste management companies as well as for plastics-processing plants who wish to treat their production waste economically.
INTERNAL PUSHER INTERNAL PUSHER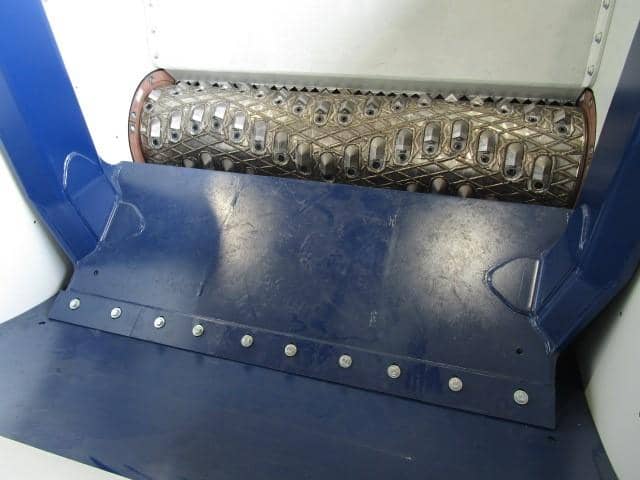 Lindner's original: tried and tested a thousand times over, the internal pusher allows for easy and secure machine feeding. Lindners' years of experience and continuous development have left their mark on its distinctive design.
CONSTANT DOSING
The self-regulating hydraulic unit ensures the material is fed into the cutting unit in the best possible way.
EASY FEEDING
Thanks to our completely internal system, filling volumes are higher and feeding is much easier.
MAINTENANCE-FREE
No rails, no wheels etc. means no maintenance work for our internal pusher.
CUSTOMISED DRIVE SOLUTIONS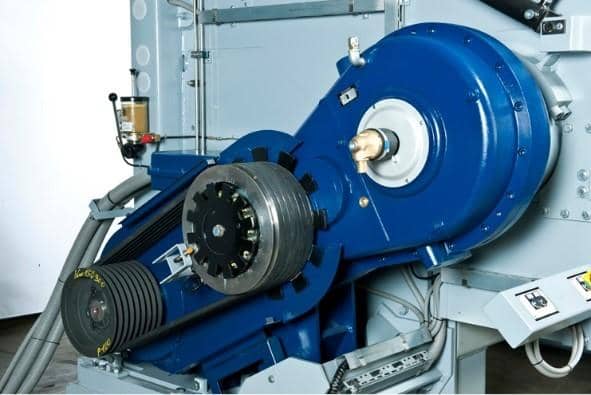 The right solution for every application: select the right rotor speed with the individually configurable drive unit of our Lindner Micromat series with its extremely stable components.
READILY AVAILABLE
Easily replaceable standard components are readily available.
SUPERBLY EFFICIENT
Powerful motors and rotor speeds of up to 260 rpm are our answer to exceptionally mixed materials. Achieve outputs of up to 8 metric tons per hour.
PLUG & GO SCREEN UNIT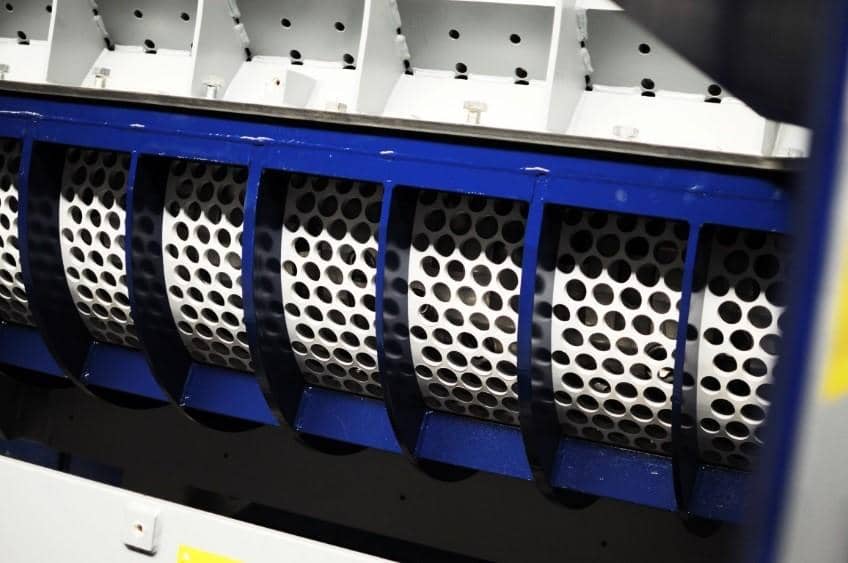 The swivel-mounted, hydraulically operated screen unit allows for easy and comfortable access for maintenance and refitting. The screens are available with various mesh widths and can easily be changed by hand by just one person – so you can quickly customise the shredder to the grain size you need.
FLEXIBLE GRAIN SIZES
Quick-change screen units are available with various mesh widths.
EASY SCREEN CHANGE
The screens can be safely changed without any lifting aid thanks to their swivel-mounted, hydraulically operated design.
EXTREMELY SAFE
The screen access point is electromagnetically locked, preventing access to the cutting system while the machine is in operation
VARIABLE SQUARE CUTTING SYSTEM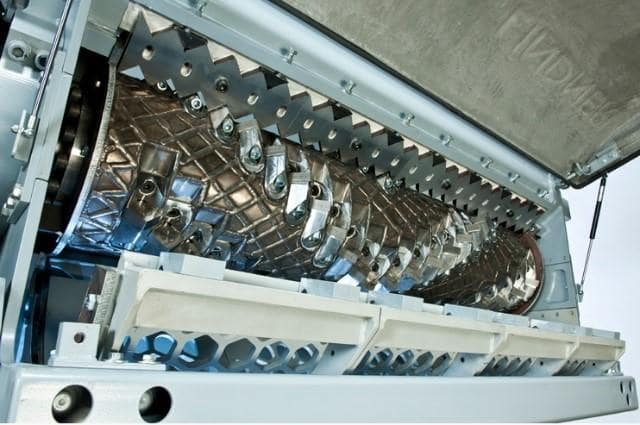 The Micromat's individually configurable square cutting system ensures maximum output while taking up minimum floor space. The cutting systems are designed with various applications in mind, ensuring efficient shredding of materials. Furthermore, customary quick-change systems keep maintenance times to a minimum.
OPTIMISED OUTPUT
The individually configurable cutting units ensure that the output material meets your expectations and requirements for subsequent processes.
BALE OPENER
With the Lindner modular design, the rotor geometry can easily be extended, turning the Micromat into not only an efficient primary shredder, but also a bale opener.
RESISTANT TO FOREIGN OBJECTS
No foreign or abrasive objects in the input material can harm the Micromat thanks to the targeted hard facing of the rotor cutters and cutter holders.
LONG SERVICE LIFE
Four-fold usable, quick-change cutters keep wear and tear costs down.
SAFETY CLUTCH
The torque-limiting clutch protects against damage to the drive unit when blockages are caused by foreign objects. Furthermore, the highly precise sensors facilitate the controlled powering down of the machine to preserve all components.
INDIVIDUALLY ADJUSTABLE
The safety clutch's threshold value can be adjusted individually, preventing the safety clutch from disengaging when heavier materials are being shredded.
COMPLETE DRIVE PROTECTION
The gearbox and motor are protected by the swift disengagement of the drive unit.
POWER DOWN SECURELY
High-precision sensors power down the machine safely when the safety clutch is act
HYDRAULIC MAINTENANCE DOOR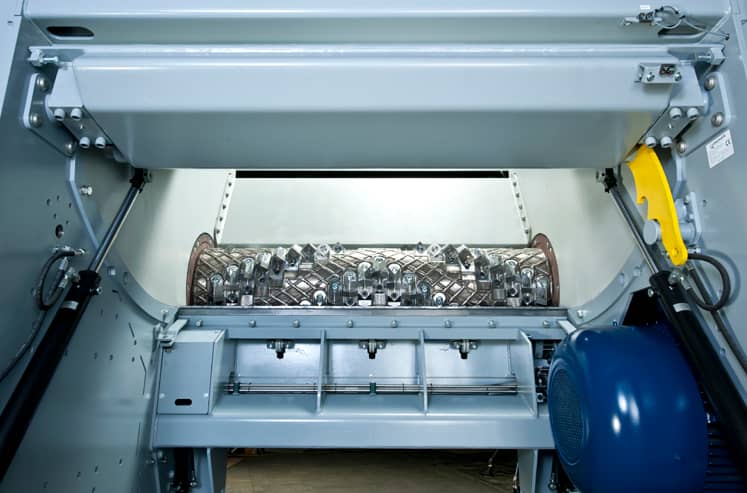 The hydraulically operated, inward-opening maintenance door allows you to quickly and safely access the cutting system for maintenance work or swiftly remove foreign objects with minimum material leaks.
REMOVE FOREIGN OBJECTS QUICKLY AND EASILY
Position 1 allows you to access the cutting chamber in just the right way to remove foreign objects quickly, safely and cleanly.
COMFORTABLE ACCESS
Position 2 allows you to access the rotor and counter cutters for maintenance work. It's as easy as using your workbench.
100% SAFE
The work area is protected by the mechanical safety lock and the pusher's special parking position.
"*" indicates required fields