In 2017 MachTechs' Northern Area Sales Manager Sam Whitham, approached Equestrian Surfaces based in Burnley , Lancashire and gave them an answer to their shredding problem in the shape of a Lindner Micromat.  Equestrian Surfaces Ltd had previously been using a well-known Austrian competitors' shredder, but decided they needed to move to a 'Reliable Brand', they also needed a company that could offer them continued aftersales support and a higher throughput was also on the agenda.
The Lindner Micromat 2500 in combination with Mach-Tech Services gave them exactly what they needed. Production Manager Mr. David Jolliffe had explained the Lindner solution back in 2017, 'as an extremely powerful machine, meeting all requirements that they had', this was reflected in March 2021 when Equestrian Surfaces received their new Lindner Micromat 2500
Mr Jolliffe said, "At Equestrian Surfaces, we pride ourselves on producing the best, and we achieve this by using the best. We bought a Lindner Micromat 2500 because of our experience using an older generation in the Micromat series".
He added
"I'd also like to give credit to Mach-Tech Services who delivered on time, during the Brexit changeover, which was a feat in itself, but they still somehow managed it!
Mach-Techs Engineers were very understanding of our business needs and allowed us to continue operation in other areas while the installation of the shredder was going on.
The machine was up and running very quickly, allowing us to get back to production.
We will definitely use Mach-Tech again in the future, due to their professionalism, understanding, skills and knowledge and of course their superb Lindner machines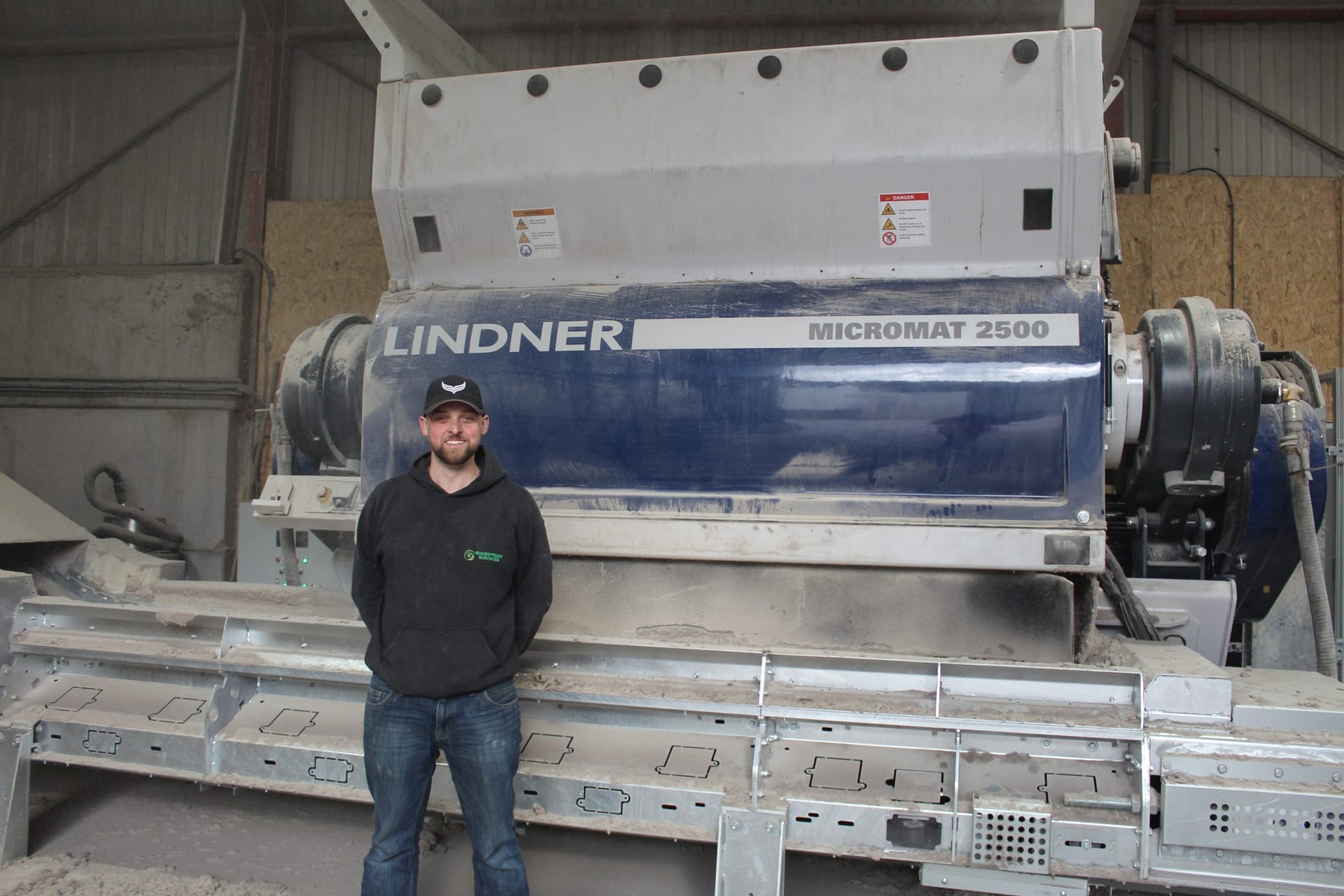 "Not only have Mach tech reviewed our needs and helped us with any adaptations that we required, they have also been spot on with their service. The Micromat is an extremely powerful machine and it meets all the requirements that we have, just as Mach-Tech said it would, when they recommended it".
For More Information
Please use the form for any queries regarding the Lindner Micromat
Or call us on 01706 838 246
"*" indicates required fields