Every so often MachTech shines a spotlight onto our customers and report interviews with them, based on the needs and demands of their companies and industries.
This month however, we turn the spotlight internally, and put Colin Irons our Southern Area Sales Manager and Sam Whitham our Northern Sales Manager, under scrutiny as we look at the Lindner Micromat Universal Shredder.
Full reported interviews with existing customers/owners of the MIcromat, can be found on our website.
The Micromat Series. This powerful shredder is designed for low energy consumption and high efficiency, without compromises. this tried-and-tested concept makes a wide range of configurations possible, meaning the machine will always suit your individual requirements. This innovative solution allows recycling companies to enjoy one-step shredding with high output rates.
Colin, please tell our readers a little bit about yourself.
Colin Irons
(laughs)" "yes, wait just let me get my LinkedIn profile up!!
"Seriously, I have worked in the recycling industry for over 15 years with some very strong manufacturers, supplying systems and single machines to a diverse range of applications all over the world.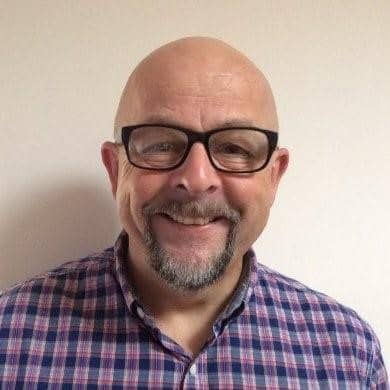 I'm quite a motivated chap and I thrive on new ideas".
Why did you decide to work with Mach-Tech Services?
I've been with MachTech Services for over three years now. I do come from a very experienced background; a background of supplying quality recycling products and I've always held Lindner in very high regard.
With a grin Colin continues, "Plus I have the Colin Irons brand name to keep up"!!
The Colin Irons Brand?
"Yes of course. Look at it like this, if I sell quality equipment to any customer and my customer is left unsatisfied with the service after the sale is completed, then no matter what, it makes me look bad.
Mach Tech have an outstanding ethos of support and their back up service is second to none, Lindner produce ground breaking equipment for the industry and I only sell what I believe.
Thank you, Colin,
Mr Whitham how about you, can you tell us a little bit about yourself?
"Sure, but please let's drop the Mr Whitham bit".
Ok, Sam, Why Lindner products and why MachTech Services??
"I've been working with Lindner products for over 6 years now, so I know the quality of our machines. In fact, the first Lindner machine that I worked with was a Micromat 2000, supplied by MachTech Services to a plastics recycling company in Huddersfield, where I was working at the time..
So how did you come to work for MachTech?
"I worked alongside the MachTech installation team when the Micromat was first installed at my works site. I was so impressed with the work ethics and what the Engineers said about MachTech as a company that I enquired about an engineering apprentice with MachTech".
Sam grins to himself
"And after a lot of begging, they finally let me through the door and I achieved my full engineering status with them".
So, you were an Engineer in the beginning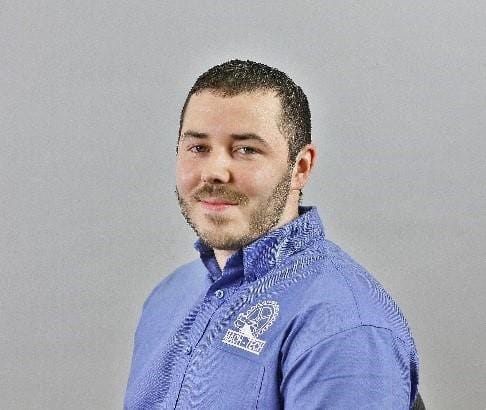 Sam laughs
"Was!!!!! I still am! You can't take the Engineer out of an Engineer!!
Because I know Lindner products literally inside and out and I know that they are always coming out with new innovations, I like to keep my hands on the Engineering side of things too. I don't mind getting my hands dirty.
Thank you, Gentlemen. Now Let's talk about the Lindner Micromat
Colin /Sam, in your opinion (s), which applications do your customers prefer to use the Micromat and why?
Colin Irons
This is a very difficult question to answer because the Micromat belongs to the Universal range, therefore it is designed to carry out a universal range of shredding tasks. These include, paper and cardboard, wood, plastic, film, secure document destruction, carpet, textiles etc
Sam Whitham
The Micromat is one of Lindners most economical machines and fits well for customers that don't particularly need high volumes of through-put, meeting requirements that land in-between the need for primary shredders and secondary shredders.
So why did your customers choose to buy the Micromat above any of our competitors' products?
Colin Irons
When I supplied a Micromat 2000 into one company, we were up against competitors from Germany and Austria. Due to The Micromats high speed unit, and cost factors, the Micromat triumphed over both machines being put forward by our competitors.
Also, another huge decision clincher, was the ease of access to the rotor and cutters coupled with the Micromat gravity fed infeed system which means that the material travel vertically downward assisted by the pusher/ram, whereas our German competitor uses a horizontal pusher/ram to push the material into the path of the rotor.
This often leads to material finding its way underneath the ram causing blockages and the need to replace ram guides, which are costly.
Sam Whitham
Customers have chosen to purchase the Micromat after viewing the machines in operation.
I have replaced so many of our competitors machines that on our visits to operational premises to view our equipment it is not unusual to see our competitors broken/unsuitable shredders in the same yard as our fully operational Lindner equipment . We also encourage our prospective customers to not only speak to our customers but to also speak with operators of our competitors equipment.
MachTech have an open-door policy and invite customers to view any shredder in application on sites of existing customers. All of these factors play an important part in the final choice
MachTech receive excellent feedback on their Lindner products as well as our aftersales services, so all of this plays a huge part in the customer's choice of equipment.
.
Where have you supplied Micromats and did you receive any comments from the customer ?
Colin
I supplied Data Shredders in Cambridgeshire with a Micromat 2000 in 2016 and they have released their own comments about its performance.
The following article is an excerpt from a piece written byData Shredders. The full article can be found here http://www.datashredders.co.uk/5-ways-commercial-shredding-customers-will-benefit-datashredders-new-linder-micromat-2000

The Micromat has a single shaft design that ensures all waste is shredded to oblivion – no piece of waste, whether it's paper, plastic, cardboard or metal, can pass through the shaft until it's shredded small enough. And that means really small – 95% of the Micromats' output is smaller than a postage stamp.
Larger capacity means higher security
The Micromat shreds up to12 tons of waste per hour, and it's not fussy about what kind of waste – paper, hard drives, folders, floppies – it all gets chewed up and baled together. That means that your confidential documents are shredded and mixed with tons of other random waste, and the end result is a bale of material ready for recycling that's an indecipherable mix from many sources, impossible to piece together.
Shredding to BS EN 15713:2009 standards
OK, it's a bit of a mouthful, but BS EN 15713:2009 is our bible – the European standard for secure data destruction. For our commercial clients, knowing that our equipment adheres to this standard is essential. The standard covers the minimum size that types of storage material should be shredded to, and our new Micromat machine means we can stay ahead of the game on this front, so you know your data is being disposed of in accordance with the highest security standards and practices.
With the Micromat shredder on our team, sensitive commercial waste is in safer hands than ever before.
Sam Whitham
I've supplied a number of Micromat machines in to the equestrian surfacing industry including the largest available Micromat, the Micromat 2500 to Equestrian Surfaces Ltd in Burnley, who produce a top quality synthetic riding surfaces.
Their Production manager David Jolliffe spoke about the Lindner Micromat and said,

"We were using a Untha VR1400 but needed a much better throughput than what this machine was producing. We looked at many different shredders but none of them quite met the standards that we were looking for".
We are now shredding full size pieces of carpet down to a 30mm fibre and the Micromat is runningthroughouta 12-hour shift. On occasion it can be running for 24 hours nonstop, producing 2 tonnes per hour, approximately 20 tonnes in a one 12-hour shift".
Mr Joliffe added
"The Micromat is an extremely powerful machine, and it meets all the requirements that we have".
Sam Whitham
'MachTech and Lindner have also worked closely on secure data destruction equipment and I supplied a Micromat 2000 to Russell Richardson and Sons Ltd in Sheffield, specialists in secure document shredding.
The following is an exert from Russell Richardson and Sons own publication from July 2017. http://www.russellrichardson.co.uk/read_news.php?id=122
Managing Director Jonathan Richardson reports: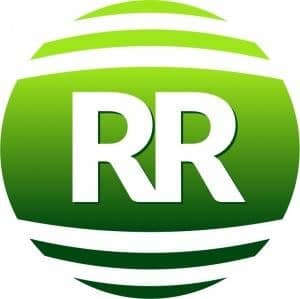 The shredding of confidential documents stretched our previous machines to well over their capacity limit. In the end, we were not able to cope with the ever-increasing demand and had to utilise night and weekend shifts. In the search for an alternative, Mach Tech Services Ltd., Lindner 's UK partner, offered us a future-oriented solution in the shape of the Micromat 2000".
Russell Richardson and Sons Ltd purchased the Micromat 2000 and has since been shredding input material that normally has a density of around 200 kg/m³, a moisture content of less than 15 % and a size of up to 1m². Richardson rates the experience they have collected until now very positively:
"We have seen in practice that we were right to trust the promise on the Micromats throughput. In fact, we have achieved on average a shredder performance of 6 t/h, which is considerably above the combined capacity of all the systems we previously used. As a result, we are ideally equipped to keep pace with the volume growth we anticipate. "
What questions do you hear most frequently from any customers regarding the Micromat?
The price?
MachTech/Lindner award winning products are unrivalled in today's market for quality and service, which is always the key factor and of course the final cost depends on the final specification required.
Of course, price is important but it's worth remembering that the Micromat can be a high-speed machine (265rpm) with a belt drive system or it can be configured with a gearbox drive (90rpm)
The Micromat still stands up very well on price even though it delivers more throughput.
If the machine is high speed, will it generate more dust?
There is a line of compromise to be drawn, whatever shredder you use in applications like fibre, paper, cardboard, carpet etc, dust extraction will be needed to meet modern regulations.
So, the answer to this question is a very truthful "yes, it will". Due to these new regulations any industrial shredder in operation has to be accompanied with a dust suppression system.
MachTech won't leave you high and dry with this, as we work closely with accredited dust suppression suppliers, if needed.
What throughput will I achieve with different material types and fraction sizes?
When there is low speed the screen fraction is determined exactly by the screen size i.e. if customers want a 40mm fraction then they need a 40mm screen. Because the Micromat rotor travels at more than double the RPM, a 60mm screen will offer a 30-40mm fraction because more rotor surface area is coming into contact with the application.
Are the screens easy to change?
Again, a very truthful "Yes". All screens are quick to change, keeping down time to a minimum. It takes approximately 20 minutes to change a screen
Screens are modular and come in panels, so you are not lifting one whole screen out, you are lifting out sections/panels……extremely quick and easy
What are the operational costs?
This is too difficult to stipulate as it depends on so many variables, but rest assured no more expensive than our competitors.
We are both more than happy to spend as much time with any person(s) enquiring about any machine. Our track record shows that we are honest and reliable. MachTech/Lindner products sell themselves.
There are is only one competitor from Germany and another from Austria that are taken seriously in comparison to Lindner/MachTech, so how does the Micromat compare to their machines?
Machtech are competitive on price, and we prove that we offer better throughput. The Micromat offers a more advanced screen system and also a better HMI touch screen system than either of our serious competitors.
In comparison to our German competitor , who use a horizontal ram that moves on ram guides, allowing paper, for example, to always find its way under the ram, causing blockages and ruining expensive ram guides, whereas The Micromat system is gravity fed, allowing the material to travel vertically downward assisted by the pusher/ram,
If we look at our Austrian competitor, they can only offer a slow speed shredder, which is more expensive, and not as good on throughput. Their spare and wear part costs are very expensive also.
In your own opinions which are the best features on the Micromat and why?
Ease of access to rotor and cutting profile (maintenance friendly)
High speed better performance
Modular easy changeable screen panels
The versatility of the materials that it can process
The step knife cutting system which reduces energy consumption
The ability to continually adjust the gap between rotating cutters and counter-knife which gives a consistent homogenous fraction size.
The safety clutch which disengages from the rotor in the event of tramp material entering the cutting chamber, it's simple but effective!
The hydraulic pusher is practically maintenance free unlike Vecoplan
price and value for money
MachTech/Lindner are the UK's leading supplier of industrial shredding equipment.
Where did your Customers hear about their Services?
Colin Irons
I can only speak for myself, and most of my prospects hear of Mach Tech in the following way, and these are in order or priority:
.Referral: Mach Tech have a great name in machine reliability and service backup.
Social medias such as LinkedIn, Twitter & Facebook and of course our own web site and YouTube channel
Sam Whitham
Agreed, word of mouth and presence in the market.
"*" indicates required fields