Lindner unveiled their latest technology at IFAT in Munich this month.
The Lindner Atlas 5500
MERCILESSLY EFFICIENT: PROVEN CONCEPTS
INGENIOUSLY APPLIED.
The Lindner Atlas is the next big thing in primary shredding. Based on the proven
belt concept, the electric drive with a high-performance planetary gearbox delivers
the highest efficiency in its class thanks to innovative software-controlled energy management. When combined with asynchronous control of the tools, this ensures constant discharge and maximum efficiency, even when one shaft stops.
The Atlas also boasts Lindner's trademark robustness and enormous throughput rate.
1. HIGHLY EFFICIENT ELECTRIC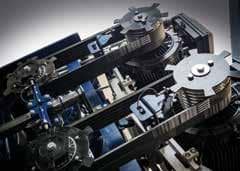 BELT DRIVE
Robust, sturdy belt drive with planetary gearbox.
Powerful shredding with high performance electric motors.
Incredibly reliable with particularly durable components.
2. SMART ENERGY MANAGEMENT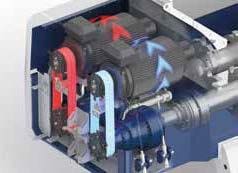 SYSTEM
Maximum efficiency with innovative energy management during shredding.
Incredibly productive thanks to lightning speed, software-controlled shaft reversing, for every application with an ingeniously simple combination of tried-and-tested components
3. ASYNCHRONOUS SPEED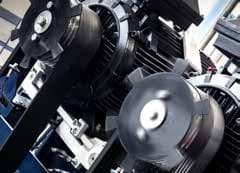 CONTROL
Continuous material discharge ensured with individually controllable shafts.
Maximum output thanks to optimized drive dynamics. High flexibility through synchronous and a synchronous shaft operation.
4. TORQUE-LIMITING SAFETY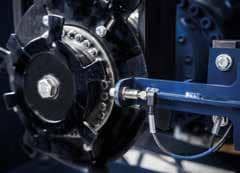 CLUTCH
Optimum drive protection thanks to the drive unit's lightning-speed disengagement.
Fully adjustable to various materials.
Secure power down, with our tried-and tested sensors.
5. ROBUST TWIN-SHAFT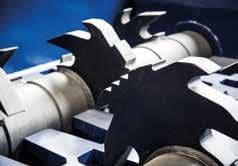 SHREDDING SYSTEM
Consistently high throughput thanks
to effective shredding in both directions of rotation, even when one shaft stops.
No fine particles due to the special geometry of the shredding system.
Maximum service life due to slow-speed ripping shafts and the system's robust frame
design.
6. CONTROL & OPERATION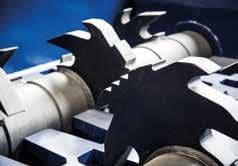 Easy operation: control all of the shredder's functions via remote.
Convenient parameter setting thanks to an intuitive touch-screen located directly in the control cabinet. Perfect system integration, via simple connection with the central control system.
"*" indicates required fields