Each year 400,000 tonnes of carpet waste is buried in UK landfill.
Increasingly, businesses, householders and local authorities are looking for better alternatives for the recycling of unwanted carpet materials. Here at MachTech we have been involved in a number of exciting projects that have diverted this bulky waste stream from landfill, including shredding for SRF and the equestrian surfacing industry.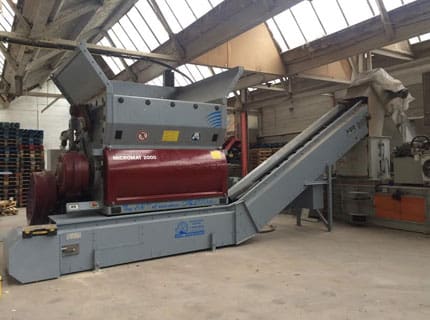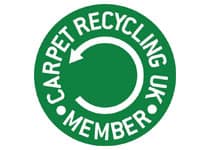 Carpets are made from natural and synthetic fibres, which still have a value once the carpet is no longer wanted; they can be used in a wide range of applications from sports surfaces to insulation.
It's not just the post-consumer carpeting that makes it way to the landfill though, many manufacturers produce edge waste, fitting waste and of course faults in the manufacture can lead to a volume of carpet heading for the waste skip. All these varieties of carpet waste can be shredded consistently and easily with our range of Lindner shredding equipment.
Process Description: Shredding of post consumer carpets
Shredder Model: Micromat 2000 static shredder
Material Type: Carpets
Throughput: 2 tons per hour
Finished Fraction Size: <50mm (mostly fluffy fibre)
Customer Comments

Machtech has supplied a number of Lindner Micromat 2000's to the equestrian surfaces industry, one of which was at Valley Equestrian Surfaces based in Lancashire who mix shredded carpet with sand to create a stable footing within a ménage/arena for horses. After shredding carpet's the material loses all of its characteristics and becomes more like a flock/fluff.
Mark Jackson (Director) says that he 'had complete faith in Machtech's ability to offer them a solution to their requirements and they certainly delivered', he said 'we also chose Machtech because they offered a good turnkey package that included robust, well engineered equipment with the added bonus of having a good service package with the Machtech factory/service base nearby'.
Mark also said that that 'Machtech made the whole sales process very easy and added excellent value with bespoke elements of the acquisition of additional used items such as conveyors etc'.