As Britain's leading supplier of Industrial Shredding Equipment, Mach-Tech Services are often asked to take used machinery as a part exchange during sales negotiations.
This is a service that not only generates good business and value between us and our customers but also presents Mach-Techs highly skilled Engineers a chance to not only restore an old machine to the same quality as new but also opens the doors of opportunity to improve the quality and design of any shredder traded-in.
Frank Mercers & Son in Bolton, Greater Manchester recently took the decision to use Mach-Techs part exchange programme to replace a 10-year-old Lindner Micromat 2000 with another Lindner Micromat 2000, albeit, the updated 2020 version.
When the Micromat arrived at MachTech HQ it was immediately snapped up by a long term customer who was in the market for his sixth machine from MachTech, spanning well over a decade.
The abrasiveness of the customers' in-feed product is such that to reduce plant downtime and to improve the overall process. Mach-Tech Services welding department used advanced welding technology to improve the traded-in product.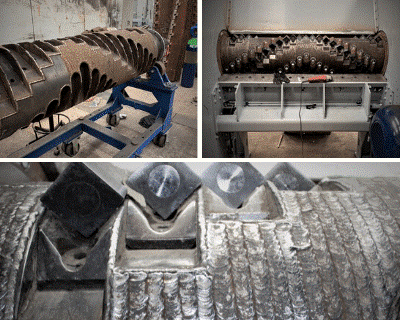 "*" indicates required fields